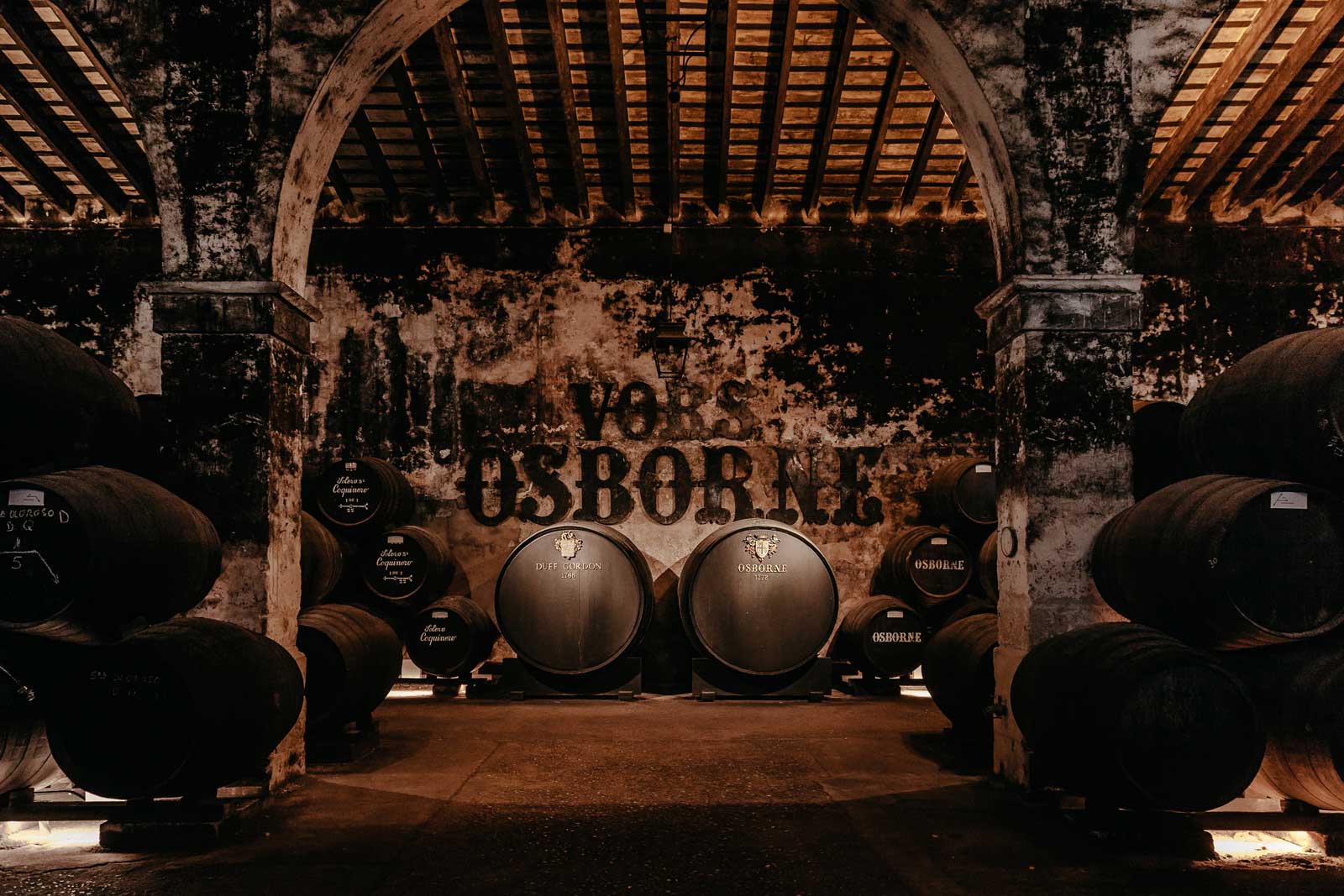 RARE AND VORS WINES - D.O. JEREZ-XÉRÈS-SHERRY
THE OSBORNE FAMILY PRESENTS
ITS EXTRAORDINARY SOLERAS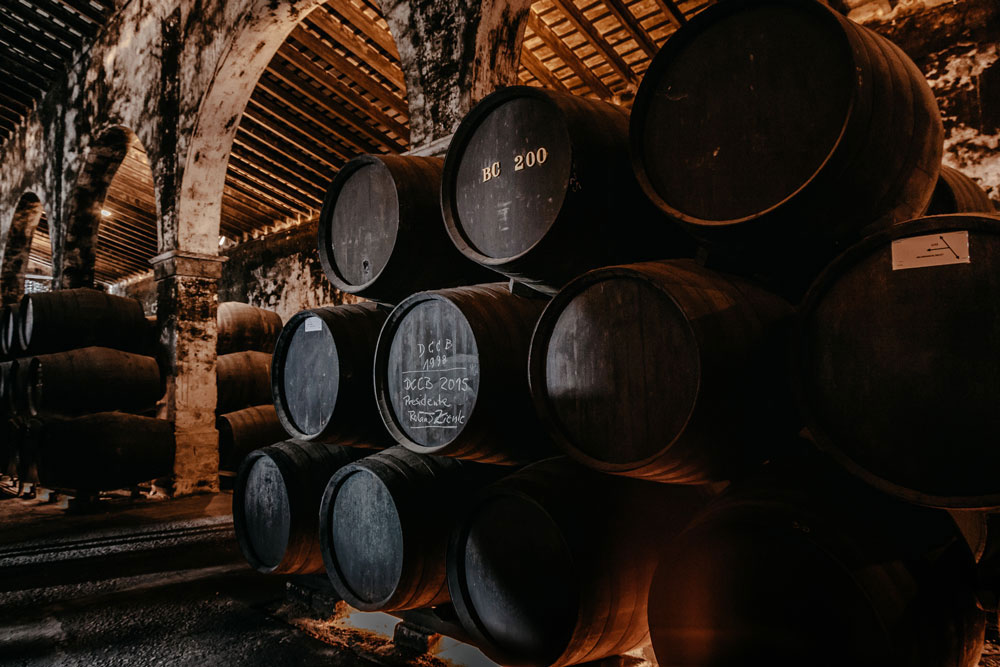 SINCE 1772
A FAMILY TRADITION THAT RESONATES THROUGH TIME
As a result of its long history and experience in sherry making, the family has preserved a unique collection of founding soleras and has also acquired some very old soleras - steadily putting together an incomparable collection of old and rare sherry wines.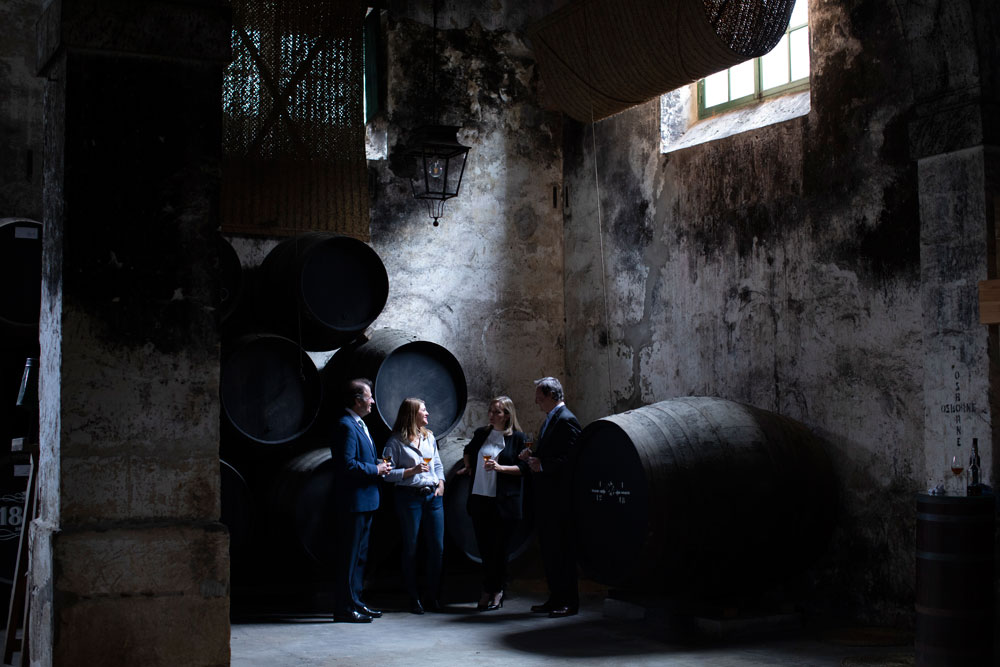 SEVEN GENERATIONS
OUR HISTORY
Founded in 1772, Osborne is one of the most prestigious wineries and distilleries in Spain. The family business was started by Thomas Osborne Mann, an Englishman, who set out from Devon over 200 years ago, inspired by a growing demand for sherry in the United Kingdom. Since the first wineries were established that bear its name, Osborne has remained in the family's hands.The seventh generation is now continuing the family legacy.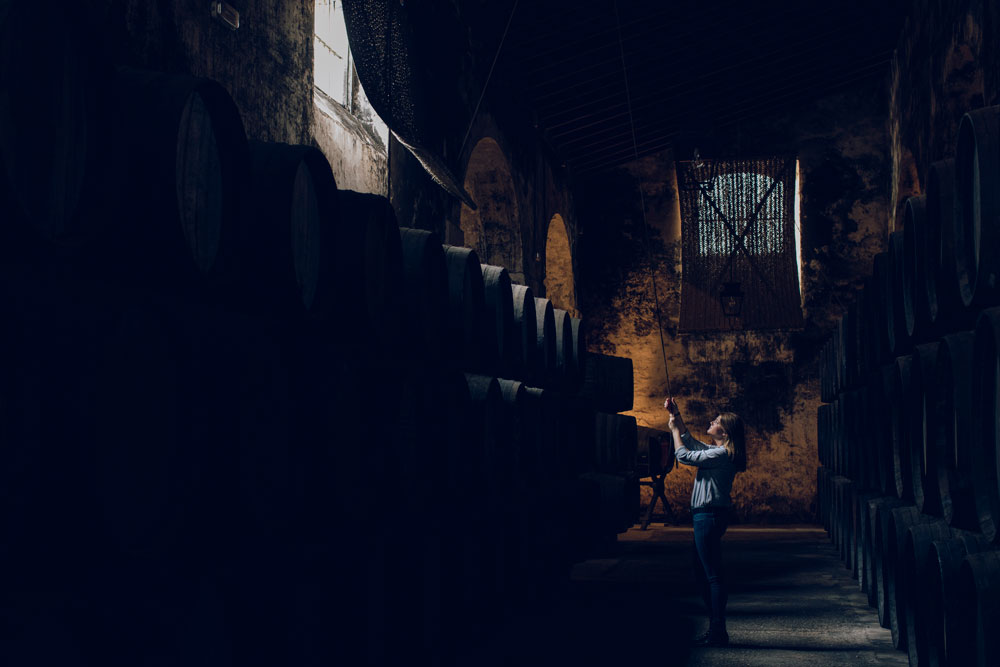 PUERTO DE SANTA MARÍA
OUR HOME
High ceilings that allow the hot air to rise, keeping cooler air below, where the soleras can be found. Numerous windows allow air flow and improve ventilation, vital for biological ageing.The chalky sand floors are sprinkled with water to retain humidity and keep the temperature stable; thick walls allow thermal isolation.Minimal hours of sunlight and maximum humidity. This is what our cellars in the Jerez region are like.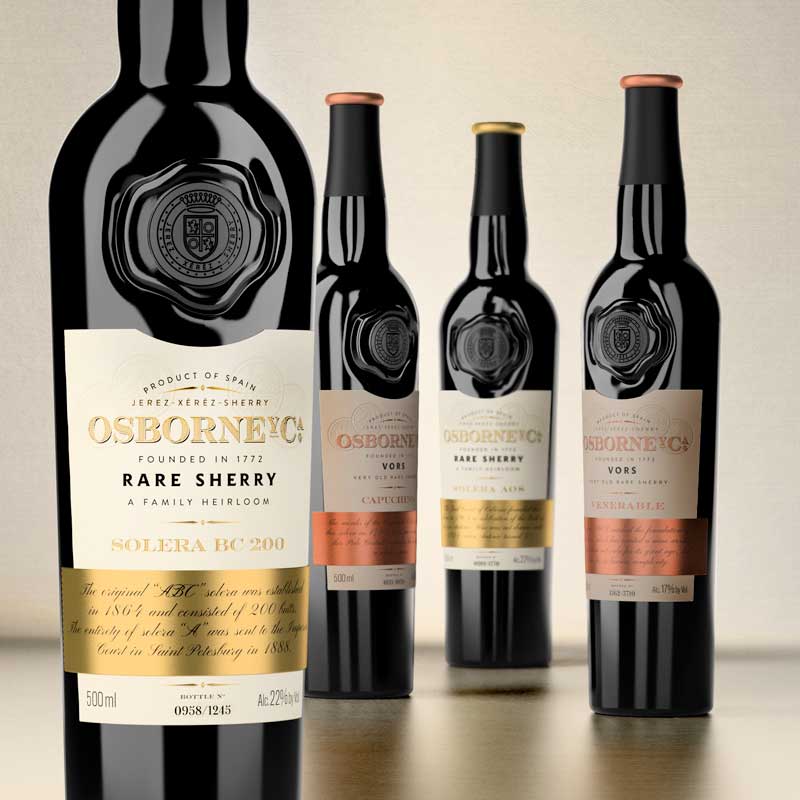 THE COLLECTION
OUR GEMS
The Osborne family welcomes this collection with great pride, not only due to the delicate care that has gone into crafting it over decades, but also because each drop bears witness to a family legacy and centuries of tradition. Two families have been brought together in one sole collection: on one hand, the V.O.R.S. wines, four classic wines from an internationally renowned single estate vineyard - Macharnudo - and on the other, the RARE wines, five soleras sourced from the original soleras that date back to the foundation of the estate, of very limited availability. They are the nine wines that make up the collection, the only ones that are currently available on the market, some of them in quantities of less than 800 bottles/year.