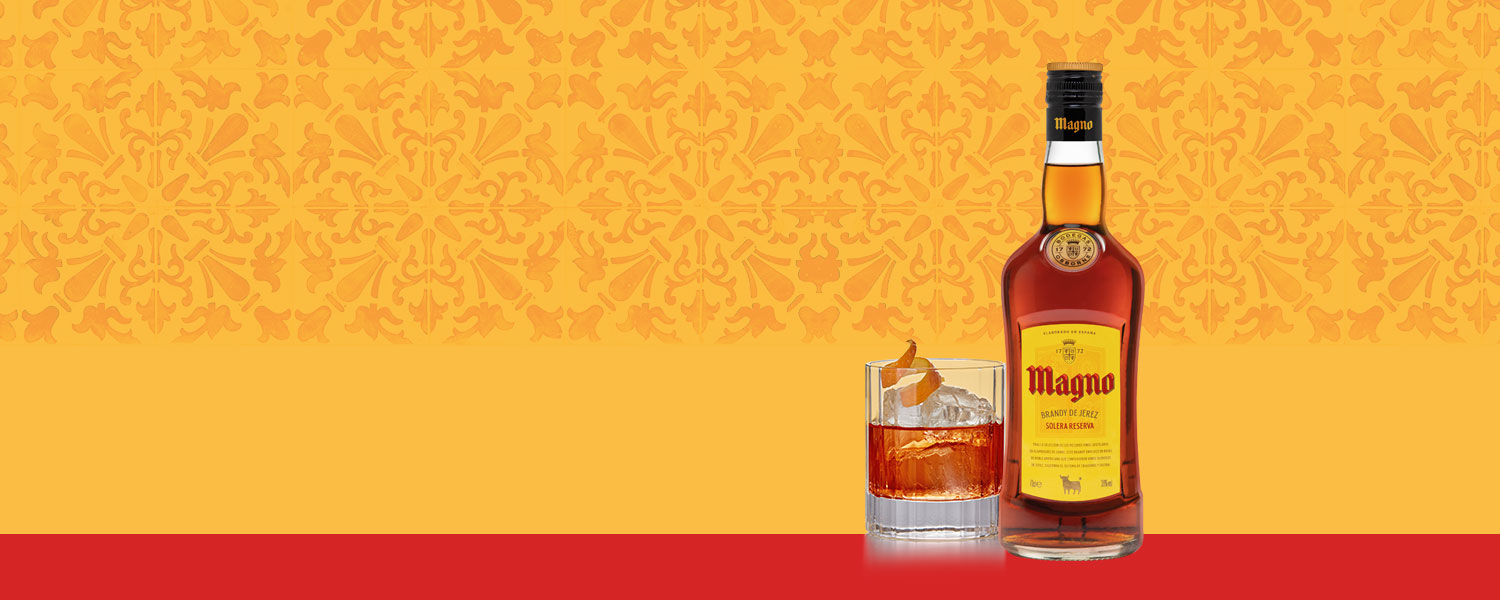 MAGNO
AN IDEAL BRANDY
FOR MIXING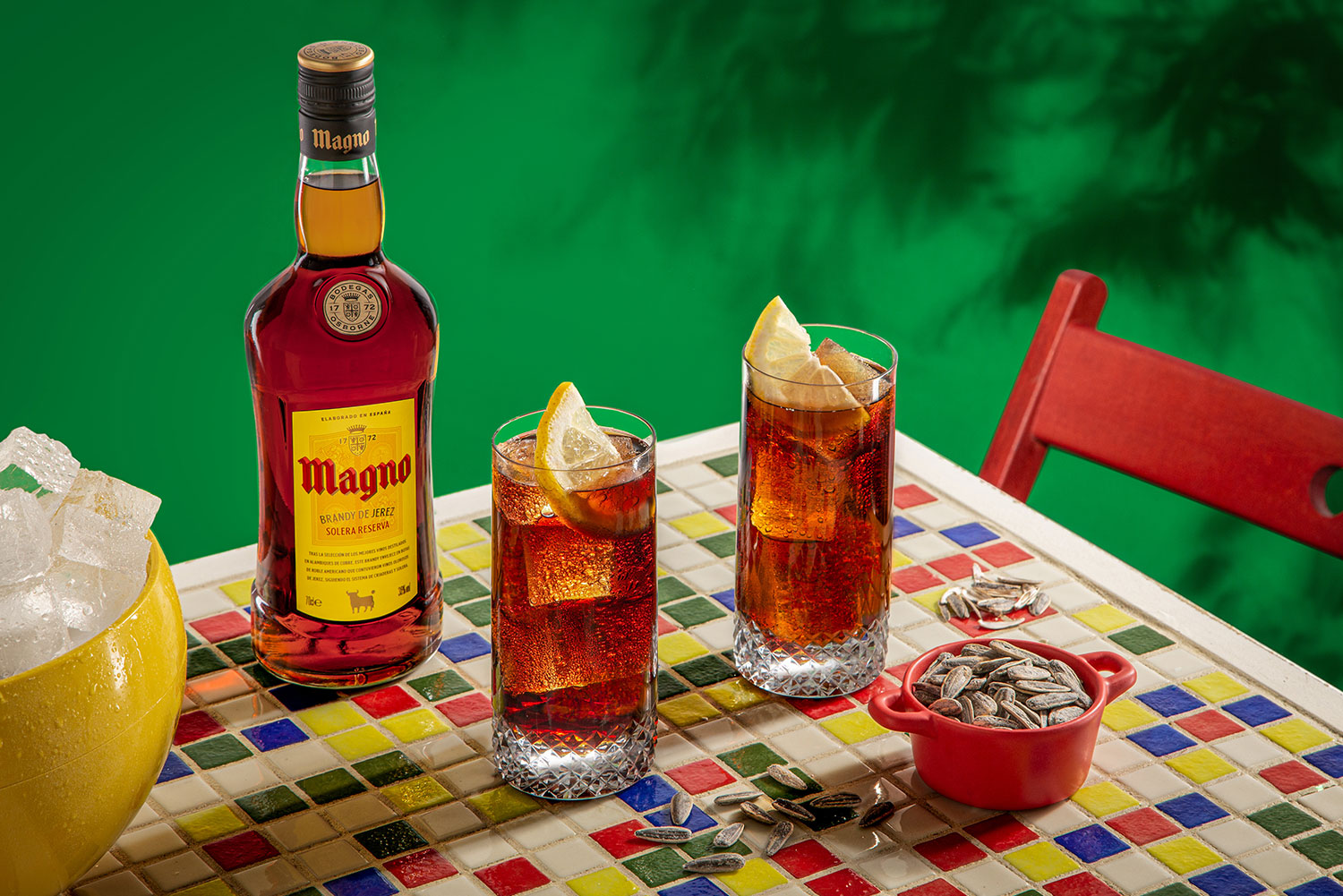 WHETHER ALONE OR WITH COMPANY, AT DAY OR AT NIGHT
MAGNO IS PART OF YOUR GREATEST MOMENTS
Magno is a versatile, smooth and harmonious brandy. This is why it blends so well in all of its versions: a surprise with ginger ale, a classic mixed with cola, exotic if you mix it with orange juice or even with cocoa.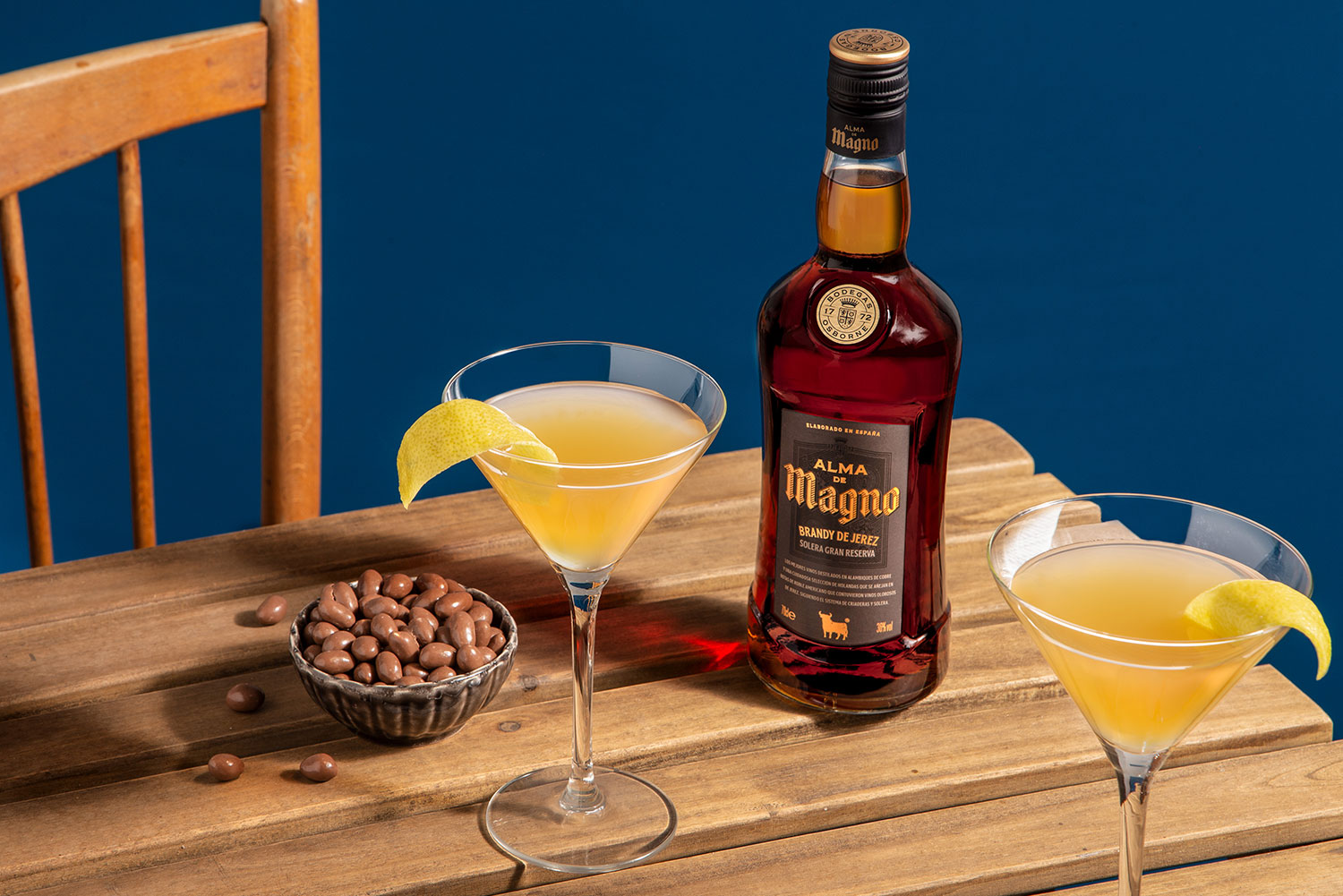 FROM THE FINEST SPIRITS
ALL OF BODEGAS OSBORNE'S EXPERTISE IN A HARMONIOUS, SPICED BRANDY
The blending and subsequent ageing of the best spirits and distillates of Oloroso sherries go into making this exceptional brandy. Aromatic and with an agreeable flavour, it is delicious in all of its forms. Suitable for enjoying at any time.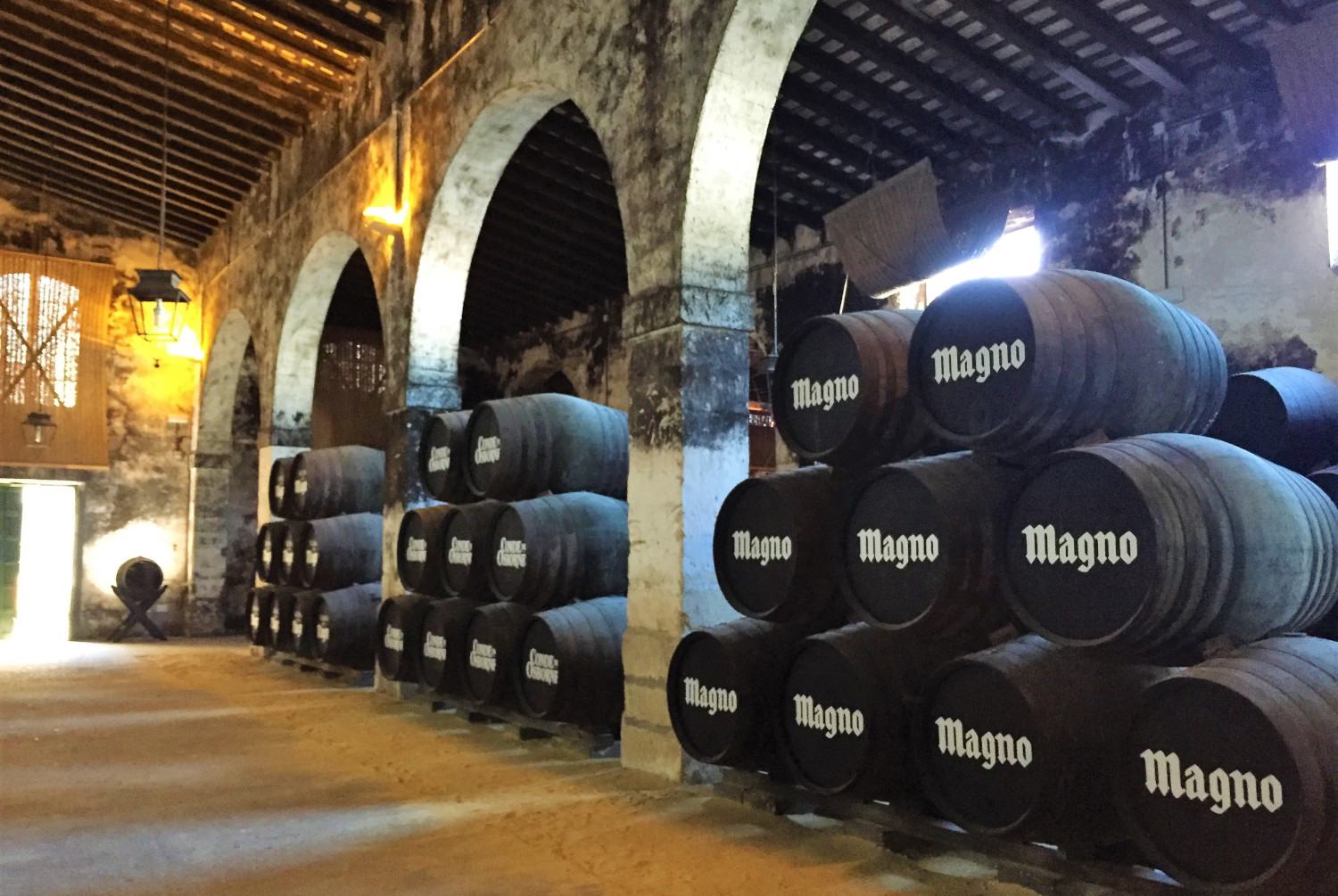 A WINEMAKING EXPERIENCE
BODEGAS OSBORNE: SINCE 1772
Osborne brandies are born in the centuries-old cellars founded by Osborne in el Puerto de Santa María. Getting to know the traditional method of "soleras and criaderas" is an unrivalled experience, a delight that will help you understand the origin of the nuances, aromas and flavours of the best brandies.