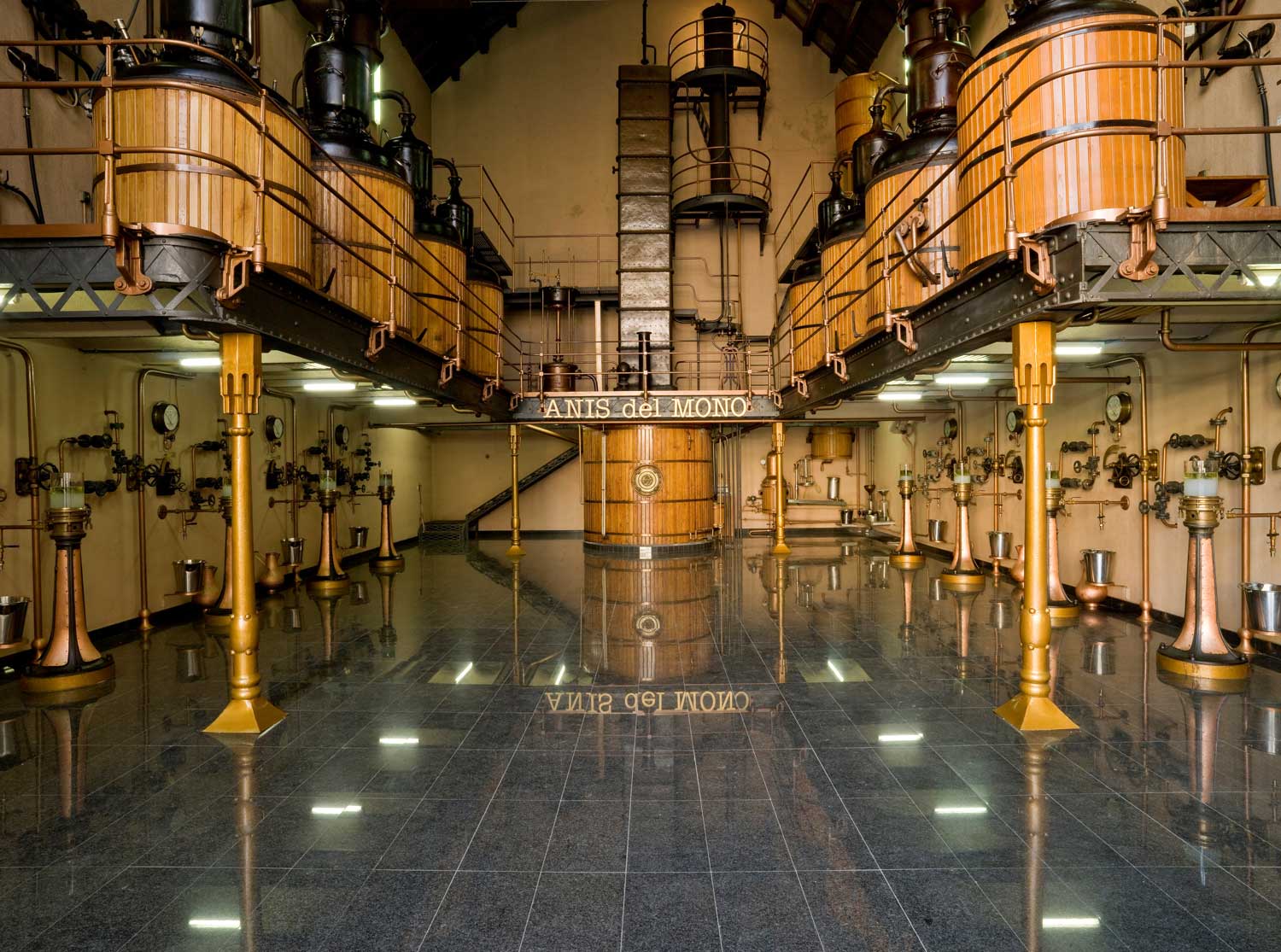 THE ANÍS DEL MONO FACTORY,
A JOURNEY BACK TO THE ORIGIN
OF AN ICONIC DRINK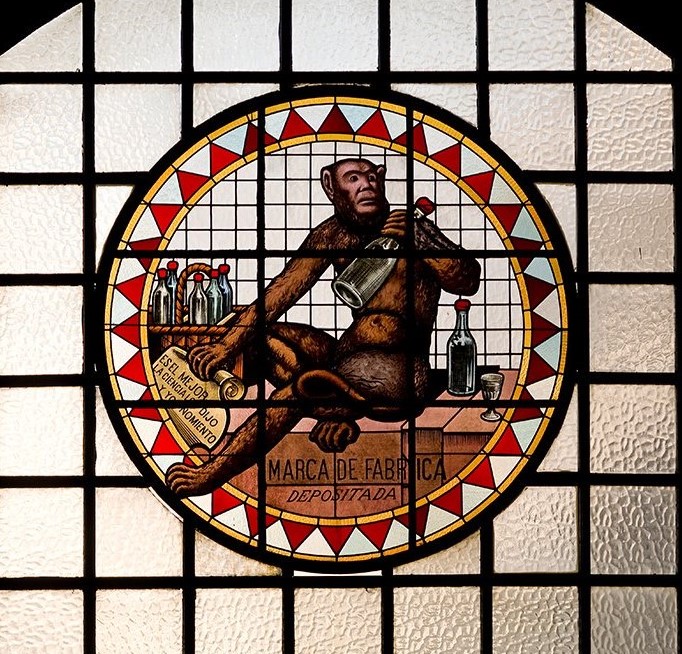 A MODERNIST JEWEL, PRESERVED FOR ITS ARTISTIC AND HERITAGE VALUE
THE ANÍS DEL MONO FACTORY
The history of Anís del Mono starts at the end of the 19th Century, a story constructed of anecdotes and inspiration from different parts of the world.

The Anís del Mono factory in Badalona is a modernist jewel that has been preserved for its artistic and heritage value. From the distillation room, where the anise liqueur is crafted in an artisanal way, to the archive, everywhere retains a period feel.

On the 7th July 2012, a statue honouring Anís del Mono was unveiled on Badalona's seafront: a 200kg monkey sculpted in bronze.
DISCOVER OUR SPACES
SEE THE WINERY IN IMAGES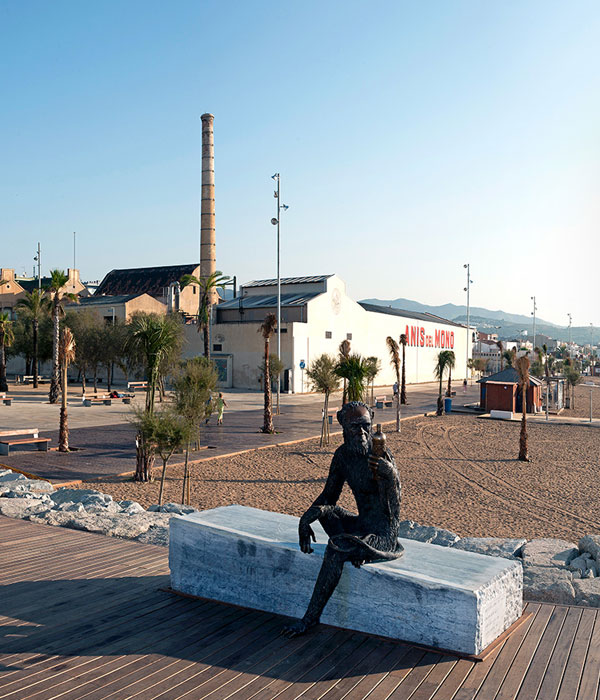 CONTACT INFORMATION AND BOOKINGS
BOOK YOUR VISIT TO THE ANÍS DEL MONO FACTORY
Founded by José and Vicente Bosch in 1870, the factory retains the original distillation room and various modernist elements. . The visit shows how anise liqueur and other drinks - such as Aromas de Montserrat- are made.

The visit takes place on the third Sunday of every month (except July and August).

It is necessary to contact the museum in advance to check the availability of spaces and to find out how to make your booking.

The address of the Anís del Mono factory:
C/ Eduard Maristany, 115
Badalona, Barcelona 08912

Book your visit to the Anís del Mono factory:
Museu de Badalona
Tel: 933 841 750